Cisco SD-Branch

Agile, on-demand network services for the branch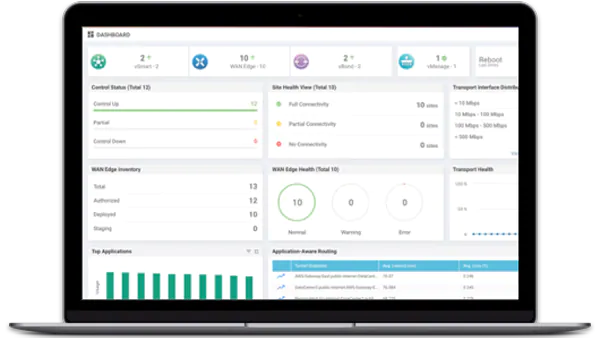 Transform the customer experience in your branch offices. Consolidate hardware network functions into a single software platform that can deploy business-critical services in minutes.
With SD-Branch, network functions run inside a virtualized environment. SD-Branch deployments can even split up virtual appliances into discrete functions and then centralize these functions (such as any related to enterprise policy) into the headquarters, private data center, or hybrid cloud, rather than have to configure and deploy it all in branches. This approach is known as a Software-Defined WAN (SD-WAN).
How does SD-Branch work?
The shift from a traditional WAN to an SD-WAN echoes a demand for the same flexibility from network appliances. It never made sense to have disparate infrastructure, management and configuration systems for supporting fundamental services such as virtual private networks and security, WAN acceleration, wireless control, voice- and application-level gateways, and so on. In the application world, there have been innovations in virtualization and container technology, but this is just one piece of the puzzle to be solved. Deploying at scale is a challenge too, as is making sure that critical services can cooperate, share resources, and function reliably. Deploying new sites rapidly and securely and managing them effectively are things that the new IT infrastructure must support. Here are the core features required for branch virtualization:
Ability to deploy full applications (including, where necessary, their own OS or containerized microservices) from potentially any vendor
Service chaining: the capability to define the order application flows are processed by relevant functions
Ability for functions to use hardware acceleration to optimize traffic flows and encryption workloads
Complete operational support, including zero-touch deployment of hardware infrastructure, virtual network functions and ongoing monitoring and management
Features and benefits
Deploy, monitor, and optimize network services with software and hardware that's purpose-built for branch deployments.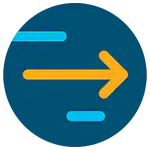 Network services on demand
Deploy services on demand and manage changes in minutes, not months, with centralized orchestration and management.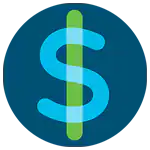 Reduced costs
Use virtualization so you don't need to deploy IT resources and truck rolls to remote locations. Free up IT resources to work on strategic needs.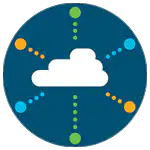 Enterprise-grade services
Meet business objectives with enterprise-grade software services and hardware platforms purpose-built for the branch.
Benefits of SD-Branch for Enterprises
The SD-Branch is a natural evolution for enterprises. It is tearing down barriers that made business and IT solutions difficult to justify and deploy in the past. The SD-Branch and a software-defined network are about more than virtualization. They finally separate the monolithic appliances, virtual or otherwise, into a simpler system of functions that can be easily reconfigured to meet changing requirements.
Businesses can use SD-Branch to reduce costs and gain reliability, ease of management, and agility. Some will use SD-Branch as a launchpad for deploying innovation in their business. Others will use it to gain the trust of their customers through better security.
Benefits of SD-Branch for Managed Service Providers
Managed Service Providers (MSPs) will gain significant service agility using centralized orchestration and management to simplify the process of provisioning and controlling applications and services. SD-Branch and centralized orchestration decouples network services from specific components, while automatically configuring the network according to the service specifications.
As a result, the addition of new services and devices is faster and easier and no longer requires a truck roll to remote sites. The orchestrator reduces the time needed to design, deploy, and manage new services. It makes possible true, realtime service provisioning. It enables you to:
Bring services to market faster
Improve your service agility
More quickly act on and identify new revenue opportunities
Enhance operational efficiency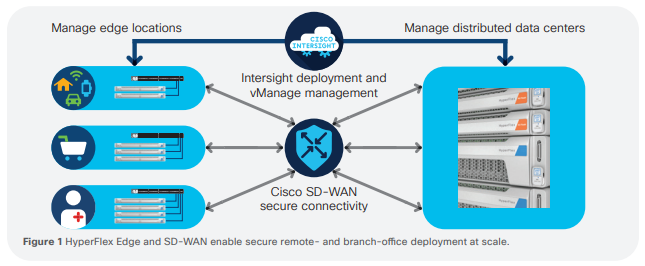 Software-defined branch solution
With HyperFlex Edge running SD-WAN together with Intersight and vManage management, you can deploy branch office infrastructure at every site with efficiency and complete consistency. Now you can deploy, manage, and secure your remote and branch offices quick and easy.
HyperFlex Edge benefits
Massive scaling
50% lower operating cost according to IDC
71% more efficient IT infrastructure teams according to IDC
SD-WAN experience
100 percent application uptime during hurricane blackouts for a national food distributor
12-fold improvement in change control time for a 3000-site bank
$20 million reduction in operating expenses (OpEx) over three years for a retailer
Intersight benefits
Remote, lights-out deployment
Pervasive management simplicity with automated updates reducing complexity and manual efforts