Cisco Catalyst ESS9300 Embedded Series

Secure, high-speed, ultracompact, ruggedized switch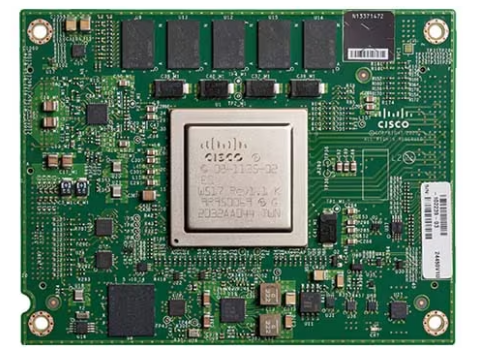 The Catalyst ESS9300 is built for secure, high-bandwidth, mission-critical networks. The 10G switch is optimized for size, weight, and power and is ideal for mobile embedded networks that operate in extreme environments. The small-form-factor switch enables integrators to build custom solutions for specialized use cases.
Ultracompact and ruggedized switches with support for up to ten 10 GE ports and advanced security.
Features and capabilities

Built for speed and security - The Catalyst ESS9300 provides 10 ports of 10-Gigabit Ethernet to meet the needs of high-throughput applications. It also has the crucial security features needed to protect mission-critical networks from cyber threats.

Compact design - The Catalyst ESS9300 Switch has an ultracompact form factor and is sensitive to size, weight, and power to effectively meet the needs of the tactical-defense, mining, and oil-and-gas industries.

Ruggedized for extreme environments - The Catalyst ESS9300 is ruggedized for the harshest conditions, including extreme temperatures, shock, and vibration. Cisco partners and integrators can develop ruggedized solutions for customers.

Advanced Cisco IOS XE operating system - The Catalyst ESS9300 runs the enterprise-grade Cisco IOS XE operating system, which offers industry-leading security, management, and switching features. You can use the Cisco command-line interface or the switch's web UI to configure and manage the switch.
Use Cases
Tactical data centers
Deploy Catalyst ESS9300 switches in a tactical environment, giving soldiers the ability to roll these systems onto and off aircraft or tactical ground combat vehicles. The advanced, secure, high-speed tactical network enables users to rapidly deploy on-the-move IT systems in foxholes or tent command posts.
Next-gen combat vehicle
Deploy Catalyst ESS9300 switches to build advanced tactical networks that provide highly secure and reliable high-speed connectivity. Deliver highly secure broadband for voice, video, and data communications. Integrators can use the ESS9300 in the communication systems of military vehicles, aircraft, helicopters, drones, and ships.
Mining and oil and gas
The Catalyst ESS9300 can also be used for other extremely rugged applications to monitor and analyze data as well as for applications that require high-quality voice, video, and data connectivity.
Cisco Catalyst ESS9300 Embedded Series model
Product ID
Features
ESS9300-10X-E

ESS9300 board
10 ports of 10G SFP+
Advanced security features
Network Essentials
Documentation:
Download the Cisco Catalyst ESS9300 Embedded Series Datasheet (PDF).
---
---
Pricing Notes:
Pricing and product availability subject to change without notice.