Cisco Data Center Switches

Learn how Cisco SD-WAN extends intent-based networking across the branch, WAN, and cloud.

Why choose Cisco data center switches

Industry-leading performance
Get deep visibility and security, lower TCO, and faster application performance with Cloud Scale.

Infrastructure scalability
Virtualization, efficient power and cooling, high density, and performance all support efficient data center growth.

Ease of programmability
Programmable and automation tools for day-zero to day-N.
Find the best data center switch for you
Data Center Software
Cisco ACI
This industry-leading SDN solution facilitates an agile, open, and secure architecture that can reduce TCO, automate IT tasks, and accelerate data center application deployments.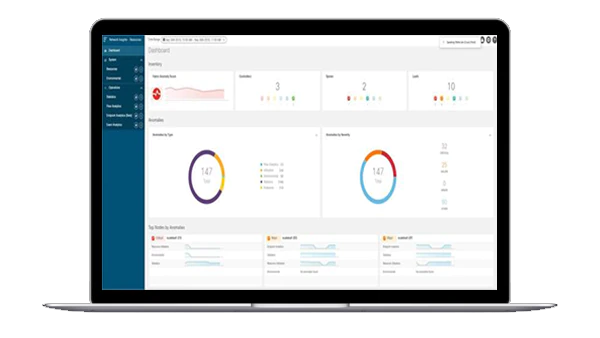 Data Center Network Assurance and Insights
Transform Day 2 operations with always-on network assurance and insights.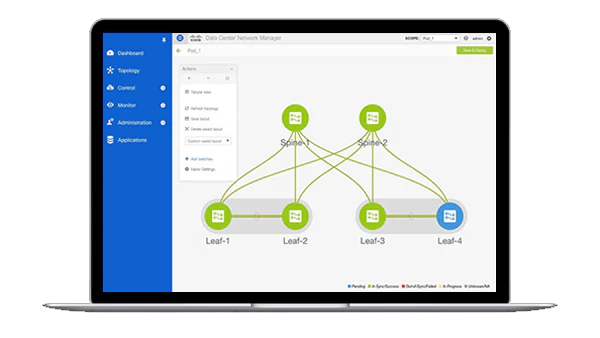 Fabric management
Programmatically provision and configure switches with comprehensive automation, extensive visibility, and consistent operations.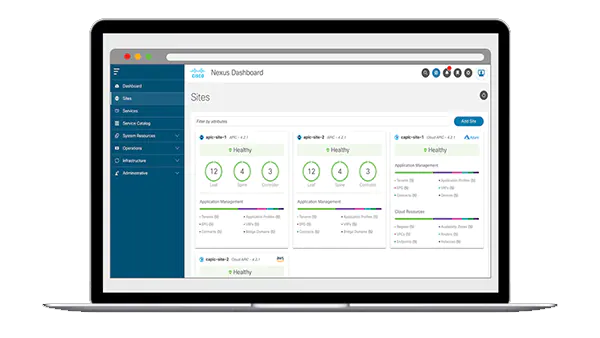 Nexus dashboard
A one-stop portal to unify Network Assurance and Insights, Multi-Site Orchestrator (MSO), and other third-party tools like AppDynamics.