Cisco TelePresence MX300 G2

Elegance Meets Functionality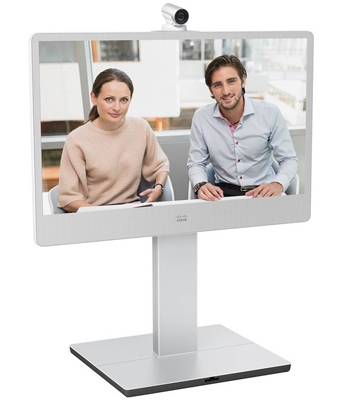 Sorry, this product is no longer available, please contact us for a replacement.
Click here for more options and pricing!
Overview:
Bring customers, colleagues, and business partners from around the world to work together face-to-face in just about any room or space. The Cisco TelePresence MX300 G2 (MX300 G2) makes it easy to put high-definition video collaboration within reach for everyone at your organization. It delivers ready-to-use simplicity and high quality - at value pricing. Part of the second generation of MX Series multipurpose endpoints, the MX300 G2 brings collaborative teams together at a moment's notice. So, you can save money on travel, make decisions faster, and be more productive and innovative.
The MX300 G2 features a sleek, new design that blends aesthetics, functionality and ease of use (Figure 1). New features such as dual display and an embedded four-way MultiSite conferencing option deliver more power and flexibility. A new Cisco TelePresence Touch 10 user interface offers a larger screen size and the most user-friendly experience to date. Rich 1080p60 high-definition (HD) performance lets people interact as naturally as if they were in the same room. It's a great way to enable your extended teams to work together whenever and wherever they want.
Cisco MX300 G2 systems are as easy to install as a television, and can be set up in about 8 minutes. They're priced for large-scale deployment, so you can quickly and easily transform any meeting space into a telepresence-enabled team room. Whether you are just getting started with video communications or are planning to video-enable your entire organization, the MX300 G2 can meet your needs.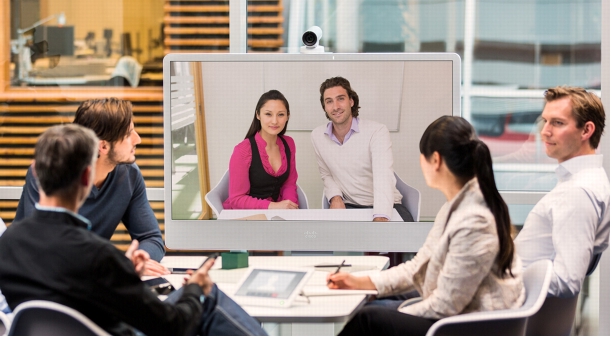 Figure 1. Cisco TelePresence MX300 G2 on Floor Stand
The Cisco TelePresence MX300 G2 reinvents the team meeting room experience. It offers the high-quality, easy-to-use telepresence experience that you have come to expect from Cisco, together with global service and price-performance that make broad deployment easier and more affordable than ever.
The Cisco TelePresence portfolio creates an in-person experience over the network - bridging time and space to enable team collaboration like never before. Through a powerful combination of technologies and design innovations, the Cisco TelePresence experience lets you and remote participants feel like you are all in the same room. And it gives you an opportunity to transform your business with productivity gains and process improvements. Many organizations are already using Cisco TelePresence systems to control costs, improve customer intimacy, scale scarce resources, and speed products to market.
---
Pricing Notes:
Pricing and product availability subject to change without notice.