Cisco TelePresence ISDN GW 3241

Easily Integrate Your IP Network and ISDN

Sorry, this product is no longer available, please contact us for a replacement.
Click here for more options and pricing!
Overview:
The Cisco TelePresence™ portfolio creates an immersive, face-to-face experience over the network-empowering you to collaborate with others like never before. Through a powerful combination of technologies and design that allows you and remote participants to feel as if you are all in the same room, the Cisco TelePresence portfolio has the potential to provide great productivity benefits and transform your business. Many organizations are already using it to control costs, make decisions faster, improve customer intimacy, scale scarce resources, and speed products to market.
The Cisco TelePresence ISDN GW 3241 is a high-capacity and scalable gateway that grows with your business demands. It provides seamless integration between IP and ISDN networks with complete feature transparency, including high definition (HD), enabling organizations using ISDN to enjoy the benefits of HD videoconferencing.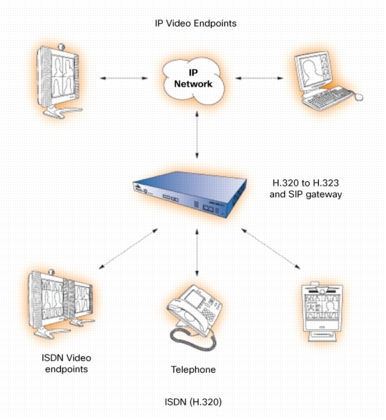 Easily Integrate Your IP Network and ISDN
Enjoy the benefits of high-definition video on your ISDN with the Cisco TelePresence ISDN GW 3241. This scalable, high-capacity gateway:
Grows with your business demands
Provides transparent communication between all features of IP networks and ISDNs
This automatically operational gateway is easy to use and a powerful tool for your organization. Included are features such as:
Standards-based compatibility with all major vendors' endpoints
Fully integrated, easily configurable unit with built-in gatekeeper
Exceptional dial plans to help ensure that calls are routed efficiently
Video resolutions up to high-definition 720p at 30 frames per second
Capability for up to 120 voice calls at 64 kbps and up to 60 video calls at 128 kbps
This rack-mountable ISDN gateway is a compact one unit tall. It delivers per-call bandwidth of 56 kbps to 2 Mbps with Advanced Encryption Standard (AES).
In addition, management features include comprehensive remote web management, diagnostics, reporting, and upgrades.
---
Pricing Notes:
Pricing and product availability subject to change without notice.