Cisco Desktop Collaboration Experience DX600 Series

Collaborate More Effectively with a Smart Desk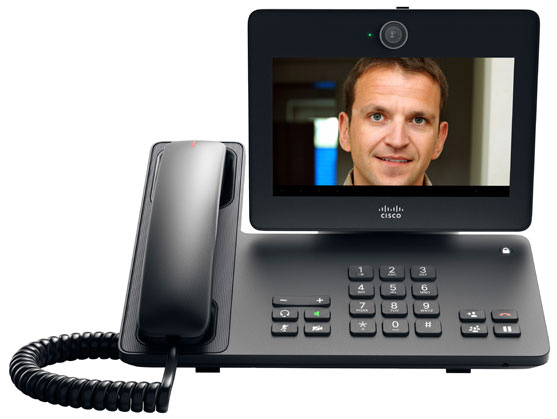 Sorry, this product is no longer available, please contact us for a replacement.
Click here for more options and pricing!
Overview:
Cisco Desktop Collaboration Experience DX600 Series is a next-generation, smart desk endpoint portfolio that delivers powerful high-quality communications and collaboration for a variety of office environments (Figure 1).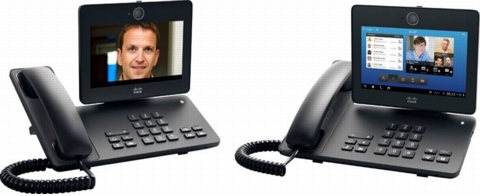 Figure 1. Cisco Desktop Collaboration Experience DX650
The Cisco Desktop Collaboration Experience DX650 (Cisco DX650) is built to deliver integrated, always-on and secure, high-definition (HD) voice and video communications; conferencing with Cisco WebEx meeting applications; presence and instant messaging with the Cisco Jabber™ messaging integration platform; and on-demand access to cloud services. It is intended to meet the demands of people who must collaborate effectively with experts even if separated by long distances.
Innovative collaboration capabilities are available right out of the box with the Cisco DX650. It provides native support for HD 1080p at 30 frames per second (fps); video calling interoperability to other H.264 and Advanced Video Coding (AVC) video endpoints, including Cisco Unified IP Phone 8900 and 9900 Series models; the Cisco Jabber platform on personal mobile devices; and Cisco TelePresence System-compliant endpoints and room systems.
Integrated browsing provides instant access to cloud services. In addition, because it is Compatibility Test Suite (CTS)-compliant with the open Android platform, the Cisco DX650 offers access to the ecosystem of Cisco and commercial third-party applications developed for Android. Customers can also develop custom applications for Android and deploy them to both their DX650 and mobile users. The Cisco DX650 also takes advantage of the touch-directed ease of use of Android, and its ability to personalize experiences with customizable home screens, communications widgets, ringtones, and more.
As an Android device, the Cisco DX650 provides tighter integration with personal mobile devices, such as smartphones, via Bluetooth. The DX650 supports the ability to share contacts and call histories to enhance productivity, with a simple single button press, with the DX650 when at your desk.
The capability also exists to move an active call, in progress, from your smartphone to the Cisco DX650, for a superior audio experience and greater flexibility in how you choose to communicate.
The Cisco DX650 is designed for information workers, workers in shared workspace settings, and midlevel and senior executives. Corporate, branch, and virtual offices along with home teleworking environments are just some examples of deployment scenarios.
The Cisco DX650 introduces a new era in employee productivity to advance your business results and meet your business needs for both today and tomorrow. Delivering new opportunities to collaboration-enable your business processes and workflows and transform your work desk into a smart desk.
The main attributes of the Cisco DX650 include:
Integrated 7-inch capacitive touchscreen, with support for multitouch gestures
HD video with H.264 and AVC video calling up to 1080p at 30 fps
Enhanced wideband audio support (through G.722 or Internet Speech Audio Codec [iSAC] codecs) using the handset, headset, or speakerphone
Choice of 802.11a/b/g/n desktop Wi-Fi connectivity or Gigabit Ethernet network connectivity with integrated switch port for a co-located PC
Embedded Bluetooth radio and two standard type A high-speed Universal Serial Bus (USB 2.0) ports for optional accessories (for example, headsets for external camera, thumb drive or memory stick, keyboard, and mouse)
Dual independent displays with an external monitor using High-Definition Multimedia Interface (HDMI) with resolution up to 1920 x 1200 (WUXGA)
Android 4.0 operating system and Google Play Store access for third-party applications
Integrated collaborative application suites: Cisco WebEx conferencing and Cisco Jabber Instant Messaging (IM), presence, email, calendar, contacts, visual voicemail, and voice and video through Cisco Unified Communications Manager (UCM)
Support for Cisco Unified Communications features, devices, and applications management and security policies from Cisco UCM 7.1.5, 8.5.1, 8.6.2, and later
---
Pricing Notes:
Pricing and product availability subject to change without notice.