Cisco Wi-Fi 6 (802.11ax) Solution
Features and benefits
Wi-Fi 6 is ready to power entirely new mobile experiences today, offering faster speeds for immersive-experience applications and more device and IoT capacity for high-density environments such as university lecture halls, malls, stadiums, and manufacturing facilities.

Offer more reliable Wi-Fi.
A more consistent and dependable network connection provides a seamless experience for clients, Internet of Things (IoT), and all apps, especially voice and video.

Increase your network capacity.
As wireless demands increase and include more IoT devices, Wi-Fi 6 (802.11ax) handles more data across the airways than previous Wi-Fi standards. It also handles more active clients per access point.

Boost speed and bandwidth
Wi-Fi 6 achieves speeds up to 4 times faster than previous Wi-Fi standards, improving the user experience and performance of bandwidth-hungry apps like voice, video, and collaboration.

Enhanced Features
Improves battery efficiency in smartphones, tablets, and IOT devices. Better Wi-Fi coverage and support for 2.4GHz make Wi-Fi 6 ideal for IoT devices.
Cisco Wi-Fi 6-Supported Wireless Products

Catalyst 9800 Series wireless controllers combine the best of RF excellence with IOS XE benefits. These are the industry's most reliable and highly secure controllers, ready to deploy anywhere--including the cloud of your choice.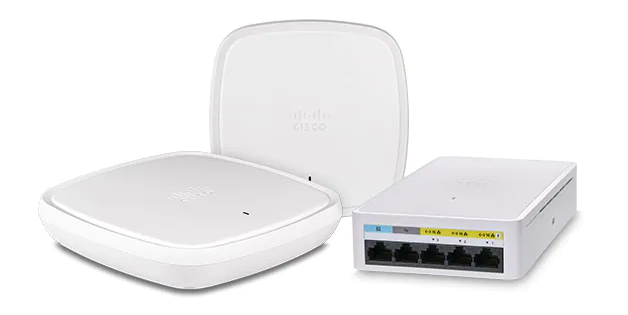 The Cisco Catalyst 9100 access points can handle the challenges of the next generation's network. Going beyond the Wi-Fi 6 (802.11ax) standard, Catalyst 9100 access points are resilient and intelligent and provide integrated security for your mobile clients as well as your IoT devices.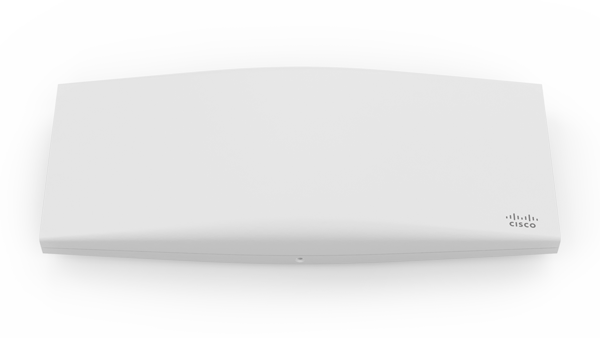 Dual-band 802.11ax compatible access point with separate radios dedicated to security, RF management, and Bluetooth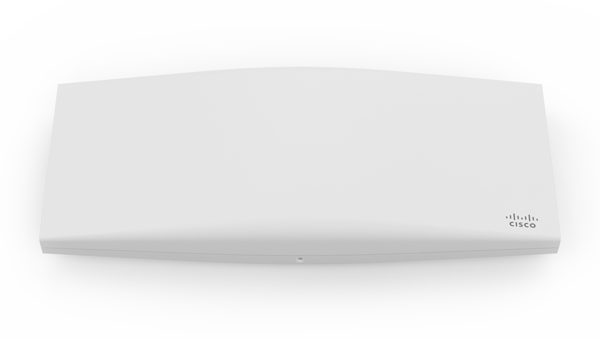 The Cisco Meraki MR55 is a cloud-managed 8x8:8 802.11ax compatible access point that raises the bar for wireless performance and efficiency.
How does Wi-Fi 6/6E Solutions compare?
When it comes to your Wi-Fi network, Wi-Fi 6E is a quantum leap in terms of capacity, reliability, and security, not to mention sustainability. Wi-Fi 6E means never having to wait for your data. It solves the everyday problem of waiting in line. It's the FastPass, the VIP access, the express train to data. Since the 6-GHz spectrum is new and accepts only Wi-Fi 6E devices, it doesn't have any of the old issues that are clogging up current networks. It offers better:
Capacity: The addition of more spectrum allows the network admin to double the channel bandwidth, which provides the additional bandwidth needed in the open space of a new spectrum. This gives you the ability to support a dense environment while keeping device performance at a high level. The additional spectrum—1200 MHz worth or 59 new channels, the largest Wi-Fi spectrum expansion ever—offers unprecedently increased nonoverlapping channels. Wi-Fi 6E can perform exceptionally great especially in high density environments.
Higher throughput means more channels in the 80-MHz and 160-MHz spectrums and allows users to send and receive data at the highest possible speeds at rates that break 1 Gbps speed barrier on mobile devices. The new 6-GHz band employs fourteen 80-MHz and seven 160-MHz channels. In comparison, today's 5-GHz band uses only six 80-MHz and two 160-MHz channels. That's an increase of more than 100% in 80-MHz and 300% in 160-MHz channels.
Reliability: Wi-Fi 6E provides a new standard of reliability and predictability of connection that shortens the gap between wireless and wired connections. This reliability comes with less interference and more efficiency due to Wi-Fi 6E devices not having to share the 6-GHz spectrum with any devices that are not Wi-Fi 6E capable. Devices from Wi-Fi 1 (802.11b) through Wi-Fi 6 (802.11ax) are not supported on 6 GHz.
Security: Wi-Fi Protected Access 3 (WPA3) is a mandatory requirement for the Wi-Fi 6E network and secures the network better than ever. And since only Wi-Fi 6 products are going to be using this network, there are no legacy security issues to deal with. WPA3 provides new authentication and encryption algorithms for networks and furnishes fixes for issues that were missed by WPA2. It also implements an additional layer of protection from deauthentication and disassociation attacks.