Cisco WAP321 Wireless-N Selectable-Band Access Point with Single Point Setup

Secure and Easy to Deploy Wireless-N Networking with Gigabit Ethernet Connectivity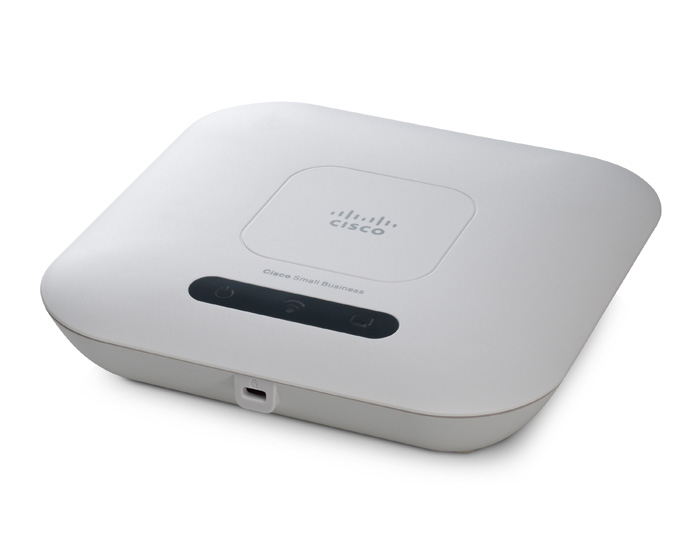 Cisco Products
Cisco Small Business 300 Series
Cisco WAP321 IEEE 802.11n 300 Mbit/s Wireless Access Point
#WAP321-A-K9
List Price:
$278.00
Our Price: $194.80
More pricing below, click here!
Overview:
Highlights
Provides selectable-band high-bandwidth 802.11n wireless connectivity for maximum performance
Supports high-speed connections with Gigabit Ethernet LAN interface for demanding applications
Single Point Setup simplifies the deployment of multiple wireless access points
Bridges wired LANs together wirelessly to reduce cabling and installation costs
Easy to set up and manage by using the configuration wizard
Safeguards business information with enhanced security, including advanced encryption, secure authentication, and rogue access point detection
Product Overview
As business applications become more powerful and sophisticated, organizations are looking for new ways to extend the performance and reach of their office networks. Delivering secure, high-speed wireless connectivity to employees, partners, and guests anywhere in the office is key. The Cisco WAP321 Wireless-N Selectable-Band Access Point with Single Point Setup makes it easy to deliver advanced 802.11n wireless networking with business-class features – at an affordable price. This flexible solution is perfect for connecting up to 20 employees on a single WAP321. With Single Point Setup, the wireless LAN can scale up to a total of eight WAP321 devices to provide broader coverage and to support additional users as business needs change.
Built specifically for small businesses, the Cisco WAP321 offers selectable-band 802.11n wireless technology to deliver high throughput and extended range throughout your office. Advanced quality-of-service (QoS) features let you prioritize traffic to support bandwidth-sensitive applications. This sophisticated control enables you to take advantage of voice over WLAN (VoWLAN) to place or receive calls over the wireless LAN infrastructure.
Designed for growing organizations, the Cisco WAP321 offers the ability to smoothly scale your network by bridging wired LANs together wirelessly, to reduce cabling and installation costs. It supports multiple Service Set Identifiers (SSIDs) to enable you to segregate traffic for different departments, users, and communication devices.
For companies that need to provide secure wireless guest access, the Cisco WAP321 offers captive portal support that lets you create a wireless hotspot with visitor authentication.
The Cisco WAP321 is simple to set up and use, with intuitive wizard-based configuration to get you up and running in minutes. A sleek, compact design with flexible mounting options enables the access point to smoothly blend into any small business environment. Power over Ethernet (PoE) support makes the device easy to install without the need for separate power plugs or expensive new wiring.
To enhance reliability and safeguard sensitive business information data, the Cisco WAP321 supports WiFi Protected Access (WPA2), encoding all your wireless transmissions with powerful encryption. 802.1X RADIUS authentication helps keep unauthorized users out. Single Point Setup is a controllerless multi-access point deployment technology that allows you to deploy and manage multiple access points in a simple and cost-effective way across your premises.
Single Point Setup provides a unique centralized method to administer and control wireless services across multiple devices. Via one access point on the LAN, you have a single view of the whole WLAN to replicate configuration, security, and management across all access points.
With the Cisco WAP321, you can build on your existing network to deliver high-performance wireless access with the scalability you need as your business grows and evolves.
Figure 1 shows a typical configuration using this wireless access point. Figures 2 and 3 show the front and back, respectively, of the Cisco WAP321 Wireless-N Selectable-Band Access Point with Single Point Setup.
Figure 1.     
Typical Configuration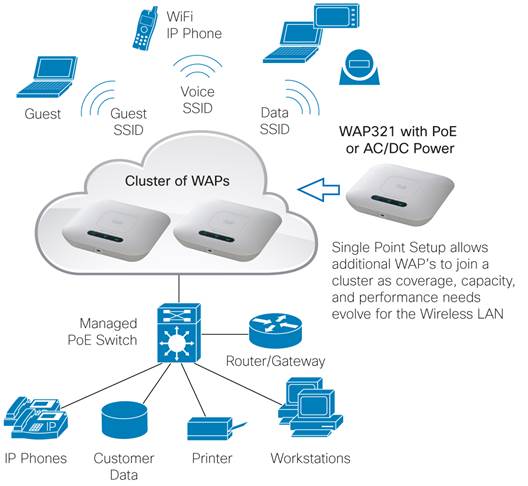 Figure 2.     
Front Panel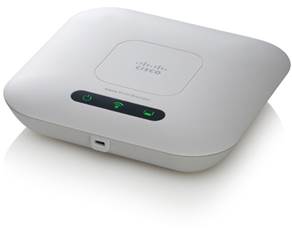 Figure 3.     
Back Panel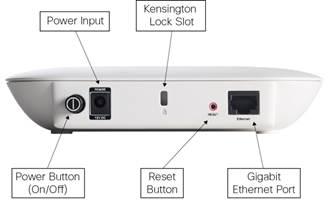 ---
Pricing Notes:
Pricing and product availability subject to change without notice.
Cisco Products
Cisco Small Business 300 Series
Cisco WAP321 IEEE 802.11n 300 Mbit/s Wireless Access Point
#WAP321-A-K9
List Price:
$278.00
Our Price: $194.80