Cisco WAP131 Wireless-N Dual Radio Access Point with PoE

Improved Coverage, Easy to Deploy, Secure Business-Class Wireless-N Connectivity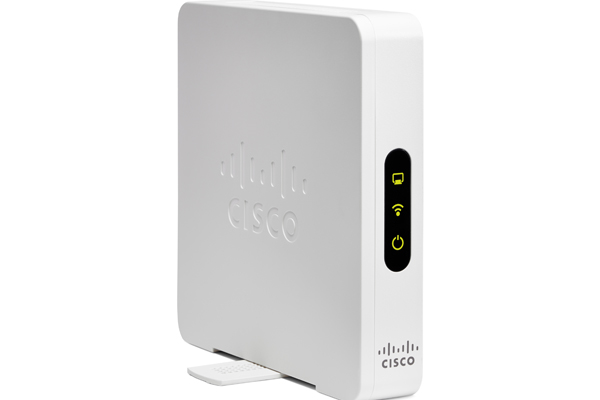 Cisco Products
Cisco Small Business 100 Series
Cisco WAP131 IEEE 802.11n 300 Mbps Wireless Access Point
#WAP131-A-K9-NA
List Price:
$180.00
Our Price: $120.06
More pricing below, click here!
Overview:
Highlights
Provides cost-effective 802.11n connectivity for 2.4-GHz and 5-GHz clients
Single Power over Ethernet (PoE) Gigabit Ethernet for connecting to PoE switch
PD port allows access point to be powered by backbone switch
Works right out of the box with easy installation and simple web-based configuration and wizard
Product Overview
In today's dynamic business environment, employees are becoming more mobile and collaborative than ever. To stay productive, they need dependable, business-class access to network applications throughout the office. The Cisco® WAP131 Wireless-N Dual Radio Access Point provides a simple, cost-effective way to extend secure, high-performance mobile networking to your employees and guests, so they can stay connected anywhere in the office. This flexible solution lets you connect dozens of employees, and can scale to accommodate additional users and changing business needs.
The Cisco WAP131 Wireless-N Dual Radio Access Point uses concurrent dual-band radios for improved coverage and user capacity. The Gigabit Ethernet port allows the AP to be powered by PoE switch to help reduce cabling and wiring costs. Intelligent quality-of-service (QoS) features let you prioritize bandwidth-sensitive traffic for voice‑over-IP (VoIP) and video applications.
The Cisco WAP131 Wireless-N Dual Radio Access Point is easy to set up and use, with intuitive wizard-based configuration to get you up and running in minutes. An attractive desktop design with an integrated stand allows you to place the AP on your desk vertically or horizontally.
To enhance reliability and safeguard sensitive business information, the Cisco WAP131 Wireless-N Dual Radio Access Point supports both Wi-Fi Protected Access (WPA) Personal and Enterprise, encoding all your wireless transmissions with powerful encryption. In addition, 802.1 X RADIUS authentications help keep unauthorized users out.
Figure 1 shows the front panel of the Cisco WAP131 Wireless-N Dual Radio Access Point with PoE, and Figure 2 shows the back panel.
Figure 1.     
Front Panel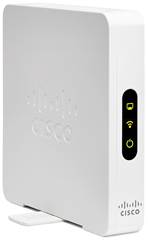 Figure 2.     
Back Panel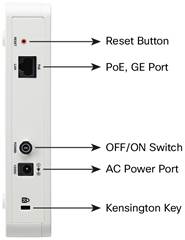 ---
Pricing Notes:
Pricing and product availability subject to change without notice.
Cisco Products
Cisco Small Business 100 Series
Cisco WAP131 IEEE 802.11n 300 Mbps Wireless Access Point
#WAP131-A-K9-NA
List Price:
$180.00
Our Price: $120.06