Cisco WAP125 Wireless-AC Dual Band Desktop Access Point with PoE

Faster Wi-Fi, Highly Secure Connectivity, Do-It-Yourself Installation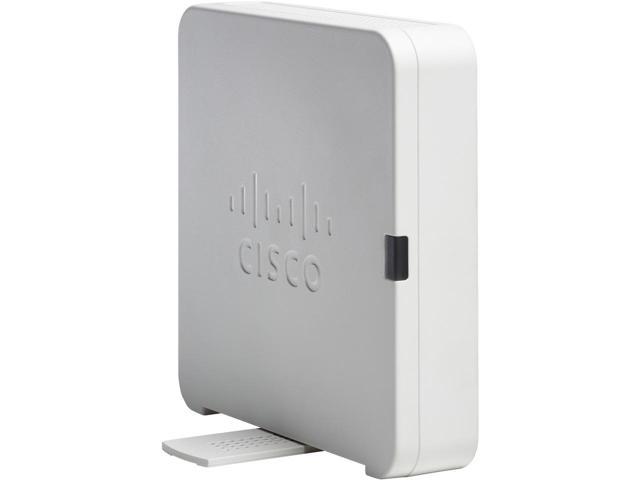 Cisco Products
Cisco Small Business 100 Series
Wireless AC/N Dual Radio AP
Cisco Wireless-AC/N Dual Radio Access Point with PoE
#WAP125-A-K9-NA
List Price:
$197.63
Our Price: $110.24
More pricing below, click here!
Overview:
Highlights
Provides cost-effective 802.11ac/n connectivity for 2.4-GHz and 5-GHz clients with speeds up to 867 Mbps
Gigabit Ethernet LAN interface with Power over Ethernet (PoE) enables flexible installation
A captive portal provides highly secure guest access with customized roles and rights
Works right out of the box with easy installation and a simple web-based configuration wizard
Supported by the new Cisco® FindIT Network Management platform for easy management and control
Provides peace of mind with a limited lifetime hardware warranty
Product Overview
In today's dynamic business environment, employees are becoming more mobile and collaborative than ever. To stay productive, they need dependable, business-class access to network applications throughout the office. The Cisco WAP125 Wireless-AC Dual Band Desktop Access Point with PoE provide a simple, cost-effective way to extend secure, high-performance mobile networking to your employees and guests, so they can stay connected anywhere in the office. This flexible solution lets you connect dozens of employees, and can scale to accommodate additional users and changing business needs.
The WAP125 access point uses concurrent dual-band radios for improved coverage on mobile devices. A Gigabit Ethernet LAN interface with PoE supports flexible installation and can reduce cabling and wiring costs. Intelligent Quality-of-Service (QoS) features let you prioritize bandwidth-sensitive traffic for Voice over IP (VoIP) and video applications.
To provide highly secure guest access to visitors and other users, the WAP125 access point supports a captive portal with multiple authentication options and the ability to configure rights, roles, and bandwidth. A customized guest login page lets you present a welcome message and access details, and reinforces your brand with company logos.
The WAP125 access point is easy to set up and use, with intuitive wizard-based configuration to get you up and running in minutes. An attractive, compact design with integrated stand allows the access point to be placed on a desk or other flat surface.
To enhance reliability and safeguard sensitive business information, the WAP125 access point supports both Wi-Fi Protected Access (WPA) Personal and Enterprise, encoding all your wireless transmissions with powerful encryption. In addition, 802.1X RADIUS authentication helps keep unauthorized users out.
The WAP125 access point offers a captive portal for guest access, allowing you to control Internet access for guests and give your customers a better experience.
Figure 1 shows a typical wireless access point configuration. Figures 2 and 3 show the product's front and back panels, respectively.
Figure 1.     
Typical Wireless Access Point Configuration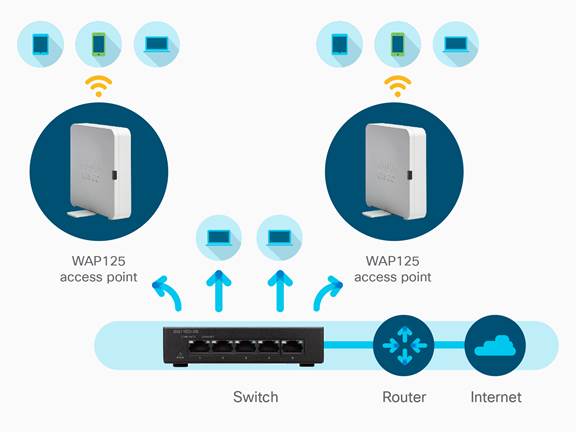 Figure 2.     
Front Panel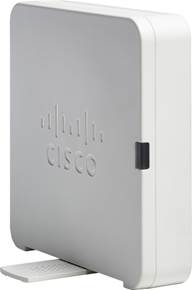 Figure 3.     
Back Panel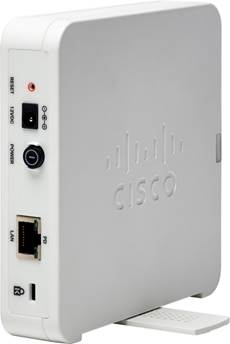 Features and Benefits:
The single radio supports both 5 GHz and 2.4 GHz, with speeds up to 867 Mbps for increased capacity and coverage
The Gigabit Ethernet LAN interface can enable a high-speed uplink to the wired network
Robust security, including WPA2, 802.1X with RADIUS secure authentication, and rogue access point detection, helps protect sensitive business information
A captive portal supports secure, customized guest access with multiple rights and roles
Simple installation and an intuitive web-based configuration wizard enable fast, simple deployment and setup in minutes
Support for PoE makes installation easy without expensive additional wiring
Sleek design with multiple internal antennas and integrated stand
Intelligent QoS prioritizes network traffic to help keep critical network applications running at top performance
Workgroup Bridge mode lets you expand your network by wirelessly connecting to a second Ethernet network
Support for IPv6 lets you deploy future networking applications and operating systems without costly upgrades
Support for Cisco FindIT Network Management platform offers easy management and control
Limited lifetime hardware warranty provides peace of mind
Technical Specifications:
Specifications
Description

Standards

IEEE 802.11ac, 802.11n, 802.11g, 802.11b, 802.3af, 802.3u, 802.1X (Security Authentication), 802.1Q (VLAN), 802.1D (Spanning Tree), 802.11i (WPA2 security), 802.11e (wireless QoS), IPv4 (RFC 791), IPv6 (RFC 2460)

Cabling type

Category 5e or better

Antennas

Internal antennas optimized for installation on desktop

Led indicators

1 multifunction LED

Operating system

Linux

Physical Interfaces

Ports

10/100/1000 Ethernet, with support for 802.3af /at PoE, power port for AC adapter (included)

Power supply

External 12V/1A DC power jack (Energy Star 2.0 compliant with Efficiency Level 6) and 802.3af/at PoE

Buttons

Reset button, power on/off push button

Lock slot

Slot for Kensington lock

LEDs

1 LED

Physical Specifications

Physical dimensions
(W x D x H)

4.85 x 4.85 x 1.25 in. (123 x 123 x 31 mm)

Weight

0.67 lb (303 g)

Network Capabilities

VLAN support

Yes

Number of VLANs

1 management VLAN plus 8 VLANs for SSIDs

802.1X supplicant

Yes

SSID-to-VLAN mapping

Yes

Auto-channel selection

Yes

Spanning tree

Yes

Load balancing

Yes

IPv6

Yes

●

IPv6 RADIUS, syslog, Network Time Protocol (NTP)

Layer 2

802.1Q-based VLANs, 8 active VLANs plus 1 management VLAN

Security

WPA/WPA2

Yes, including enterprise authentication

Access control

Yes, management Access Control List (ACL) plus MAC ACL

Secure management

HTTPS

SSID broadcast

Yes

Rogue access point detection

Yes

Mounting and Physical Security

Mounting options

Desktop

Physical security lock

Kensington lock slot

Quality of Service

QoS

Wi-Fi Multimedia and Traffic Specification (WMM TSPEC), client QoS

Performance

Wireless throughput

Up to 867-Mbps data rate (real-world throughput will vary)

Recommended user support

Up to 64 connective users, 10 active users

Configuration

Web user interface

Built-in web user interface for easy browser-based configuration (HTTP, HTTPS)

Management

Management protocols

Web browser, Simple Network Management Protocol (SNMP) v3, Bonjour

Remote management

Yes

Event logging

Local, remote syslog, email alerts

Network diagnostics

Logging and packet capture

Web firmware upgrade

Firmware upgradable through web browser, imported or exported configuration file

Dynamic Host Configuration Protocol (DHCP)

DHCP client

IPv6 host

Yes

HTTP redirect

Yes

Wireless

Frequency

Dual bands (2.4 and 5 GHz)

Radio technologies

802.11b: Direct-Sequence Spread-Spectrum (DSSS)

802.11a/g/n/ac: Orthogonal Frequency Division Multiplexing (OFDM)

Modulation types

802.11b: BPSK, QPSK, CCK

802.11a/g/n/ac: BPSK, QPSK, 16-QAM, 64-QAM, 256-QAM

WLAN

802.11ac/n

2x2 Multiple-Input Multiple-Output (MIMO) with 2 spatial streams at 5 GHz

2x2 MIMO with 2 spatial streams at 2.4 GHz

20-, 40-, and 80-Mhz channels for 802.11ac

20 and 40 MHz for 802.11n

PHY data rate up to 867Mbps

Data rates supported

802.11a/b/g:

●

54, 48, 36, 24, 18, 12, 9, 6, 11, 5.5, 2, and 1 Mbps

●

802.11n: 6.5 to 300 Mbps

◦

20-MHz bandwidth: MCS 0-15 for supported data rates

◦

40-MHz bandwidth: MCS 0-15 for supported data rates

●

802.11ac: 6.5 to 867 Mbps

◦

20-MHz bandwidth: MCS 0-9 for supported data rates

◦

40-MHz bandwidth: MCS 0-9 for supported data rates

◦

80-MHz bandwidth: MCS 0-9 for supported data rates

Frequency band and operating channels

A/C Regulatory Domain

●

2.412 to 2.462 GHz; 11 channels

●

5.180 to 5.240 GHz; 4 channels

●

5.745 to 5.825 GHz; 5 channels

E/J Regulatory Domain:

●

2.412 to 2.472 GHz; 13 channels

●

5.180 to 5.240 GHz; 4 channels

K Regulatory Domain:

●

2.412 to 2.472 GHz; 13 channels

●

5.180 to 5.240 GHz; 4 channels

●

5.745 to 5.805 GHz; 4 channels

Non-overlapping channels

2.4 GHz

5 GHz

Wireless isolation

Wireless isolation between clients

External antennas

None

Internal antennas

Internal Fixed Planar Inverted-F Antenna (PIFA)

Antenna gain In dBi

Maximum antenna gain of 4.02 dBi on 2.4 GHz

Maximum antenna gain of 5.63 dBi on 5 GHz

Wireless Distribution System (WDS)

Yes

Fast roaming

Yes

Multiple SSIDs

8

Wireless VLAN map

Yes

WLAN security

Yes

Wi-Fi Multimedia (WMM)

Yes, with unscheduled automatic power save

Operating Modes

Access Point mode, WDS Bridging, Workgroup Bridge mode

Environmental

Power options

IEEE 802.3af Ethernet switch

Cisco Power Injector: SB-PWR-INJ2-xx

AC adapter included, 12V/1A

POE peak power: 6.5W

Compliance

Safety:

●

CAN/CSA-C22.2 No. 60950-1

Radio approvals:

●

FCC Part 15.247, 15.407

●

EN 300.328, EN 301.893 (Europe)

●

AS/NZS 4268.2003 (Australia and New Zealand)

EMI and susceptibility (Class B):

●

FCC Part 15.180 and 15.109

●

EN 301.489-1 and -17 (Europe)

Operating temperature

0° to 40°C (32° to 104°F)

Storage temperature

-20° to 70°C (-4° to 158°F)

Operating humidity

10% to 85% noncondensing

Storage humidity

5% to 90% noncondensing

System memory

256 MB RAM

128 MB flash

Package Contents

Minimum Requirements

●

Web-based configuration: Web browser

Warranty

Access point

Limited lifetime
Note:    This table shows the maximum capability of the hardware. The transmit power may be reduced to comply with local regulatory requirements.
Pricing Notes:
Pricing and product availability subject to change without notice.
Cisco Products
Cisco Small Business 100 Series
Wireless AC/N Dual Radio AP
Cisco Wireless-AC/N Dual Radio Access Point with PoE
#WAP125-A-K9-NA
List Price:
$197.63
Our Price: $110.24