Cisco Content Security Management Appliance M690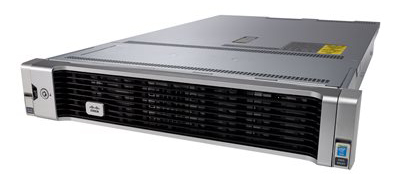 Cisco Products
Cisco Security Management Appliance M690
Cisco Content Security Management Appliance M690
Cisco Content Security Management Appliance M690 With Extended HDD
Cisco Content Security Management Appliance M690 With 1GE Fiber Interfaces
Cisco Content Security Management Appliance M690 With 10GE Fiber Interfaces
Additional Pricing and Options available below, click here!
Overview:
Centralize management and reporting functions across multiple Cisco® Email Security Appliances (ESAs) and Cisco Web Security Appliances (WSAs) with the Cisco Content Security Management Appliance (SMA). The integration of Cisco SMA with Cisco ESAs and WSAs simplifies the planning and administration of email and web security, improves compliance monitoring, makes possible a consistent enforcement of acceptable-use policies, and enhances threat protection.
Organizations must often coordinate the management and administration of multiple appliances across geographically dispersed teams with a limited staff and budget. Built on a robust platform optimized for reporting and tracking, the Cisco SMA delivers high performance and scalability plus industry-leading protection and control for long-term investment value.
Simplified Administration and Planning
Using the Cisco SMA's easy-to-use intuitive interface, network managers can publish policy settings and configuration changes from a single console to multiple Cisco ESAs and WSAs. Alternatively, organizations can dedicate specific appliances to individual applications for high-volume deployments.
In addition, network managers can be notified when security appliances exceed their recommended capacity. The Cisco SMA reports the number of transactions per second and the system's latency, response time, and proxy buffer memory. This information enables network managers to determine when they need to reconfigure the system or install additional appliances.
Improved Compliance Monitoring and Enforcement
Centralized reporting and tracking help determine which users are in violation of acceptable use policies, identify policy infractions across any department or site, and monitor the use of Web 2.0 applications such as Facebook and YouTube as well as visits to URLs in specific categories such as "gambling" or "sports".
By centralizing the management of multiple appliances, administrators can enforce consistent acceptable use policies across the organization.
Enhanced Threat Protection
The Cisco SMA delivers a comprehensive view of an organization's security operations, providing better threat intelligence, defense, and remediation. Important features include the centralized management of email spam quarantine, comprehensive threat monitoring across multiple web security gateways, web reputation scoring, and botnet detection. The Cisco SMA's reporting capabilities can also be used to help administrators identify and address activities involving data loss prevention (DLP).
High Performance and Scalability
The Cisco SMA has two proprietary databases optimized for reporting and tracking, rather than a single generic database. Appropriate computations are applied to each query for the rapid generation of real-time reports.
Built on the high-performance Cisco AsyncOS® operating system, the Cisco SMA provides industryleading scalability to meet the demands of small, medium-sized, and large enterprises as well as service providers.
Flexible Deployment with the Cisco Content Security Management Virtual Appliance
The Cisco Content Security Management Virtual Appliance (SMAV) significantly lowers the cost of managing email and web security, especially in highly distributed networks. Your network manager can create instances where and when they are needed, using your existing network infrastructure. The Cisco SMAV is a software version of the Cisco SMA and runs on top of a VMware ESXi hypervisor and Cisco Unified Computing System™ (Cisco UCS®) servers. You will receive an unlimited number of Cisco SMAV instances with the purchase of a SMA software license for any of the Cisco Email or Web Security software bundles.
---
Pricing Notes:
Pricing and product availability subject to change without notice.
Cisco Products
Cisco Security Management Appliance M690
Cisco Content Security Management Appliance M690
Cisco Content Security Management Appliance M690 With Extended HDD
Cisco Content Security Management Appliance M690 With 1GE Fiber Interfaces
Cisco Content Security Management Appliance M690 With 10GE Fiber Interfaces
Cisco Smart Net Support
Cisco Smart Net Extended Service - 8 x 5 Next Business Day For Security Management Appliance M690
#CON-SNT-M690
Our Price: $1,841.38
Cisco Smart Net Extended Service - 8 x 5 Next Business Day For Security Management Appliance M690 w/1GE FI 12MO
#CON-SNT-M690-10G
Our Price: $2,599.30
Cisco Smart Net 3 Year Extended Service - 8 x 5 Next Business Day For Security Management Appliance M690
#CON-3SNT-M690
Our Price: $5,524.14
Cisco Smart Net Solution Support Service - 8 x 5 Next Business Day For Security Management Appliance M690
#CON-SSSNT-M690
List Price:
$2,801.36
Our Price: $2,786.66
Cisco Smart Net Solution Support Extended Service - 8 x 5 Next Business Day For Security Management Appliance M690 w/1GE FI 12MO
#CON-SSSNT-M690-1G
List Price:
$3,690.93
Our Price: $3,671.55
Cisco Smart Net Solution Support Extended Service - 8 x 5 Next Business Day For Security Management Appliance M690X
#CON-SSSNT-M690X
List Price:
$3,419.45
Our Price: $3,401.49
Cisco Smart Net Extended Service - 24 x 7 x 4 Hour For Security Management Appliance M690
#CON-SNTP-M690
Our Price: $3,928.70
Cisco 3 Year Smart Net Total Care - 24X7 4Hour OS For Security Management Appliance M690
#CON-3OSP-M690
Our Price: $14,731.05