Cisco Business CBS350-24XTS

12-port 10 Gigabit Ethernet/12-port 10 Gigabit SFP+ Managed Switch with 1 x GE Management Port

Cisco Products
Cisco Business 350 Series Managed Switches
Cisco Business CBS350-24XTS 12-port 10 Gigabit Ethernet/12-port 10 Gigabit SFP+ Managed Switch with 1 x GE Management Port
#CBS350-24XTS-NA
List Price:
$3,573.11
Our Price: $3,025.10
More pricing below, click here!
Overview:
Critical Building Block for Any Small Office Network
From connectivity to cloud applications, networking plays a crucial role in every business journey. Reliability, security, and affordability continue to be top of mind while ongoing management and operations add additional complexity that take time and resources.
Cisco Business is a portfolio of affordable wireless access points, switches and routers designed and built for Small Business. Managed through Cisco Business Dashboard and mobile app, the portfolio provides a simple and reliable experience. Cisco Business Dashboard simplifies traditional challenges in deploying and managing business networks by automating the deployment, monitoring and lifecycle management of the network.
The Cisco Business 350 Series Switches, part of the Cisco Business line of network solutions, is a portfolio of affordable managed switches that provides a critical building block for any small office network. Intuitive dashboard simplifies network setup, and advanced features accelerate digital transformation, while pervasive security protects business critical transactions. The Cisco Business 350 Series Switches provide the ideal combination of affordability and capabilities for small office and helps you create a more efficient, better-connected workforce. When your business needs advanced networking features and security for the digital transformation yet value is still a top consideration, you're ready for the Cisco Business 350 Series Switches.

Simplicity
Use the intuitive dashboard to automate the deployment, monitoring, and lifecycle management of your switches.

Security
Pervasive security helps safeguards your network and the privacy of your customers.

Performance
Gigabit, multigigabit and 10G ports and wire-speed performance provide a solid foundation for the small business network.

Flexibility
Get true stacking of up to four switches, all functioning as a single device with unified management and control.

Business Applications
Whether you need a basic high-performance network to connect employee computers or a solution to deliver data, voice, and video services, the Cisco 350 Business Series Switches offer a solution to meet your needs. Possible deployment scenarios include:
Secure office connectivity: Cisco Business 350 Series Switches can simply and securely connect employees working in small offices with each other and with all of the servers, printers, and other networking devices they use. High performance and reliable connectivity help speed file transfers and data processing, improve network uptime, and keep your employees connected and productive.
Unified communications: As a managed network solution, the Cisco Business 350 Series Switches provide the performance and advanced traffic-handling intelligence you need to deliver all communications and data over a single network. Cisco offers a complete portfolio of IP telephony and other unified communications products designed for businesses. Cisco Business 350 Series Switches have been rigorously tested to help ensure easy integration and full compatibility with these and other products, providing a complete business solution.
Highly secure guest connectivity: Cisco Business 350 Series Switches let you extend highly secure network connectivity to guests in a variety of settings, such as a hotel, an office waiting room, or any other area open to nonemployee users. Using powerful but easy-to-configure security and traffic segmentation capabilities, you can isolate your vital business traffic from guest services and keep guests' network sessions private from each other.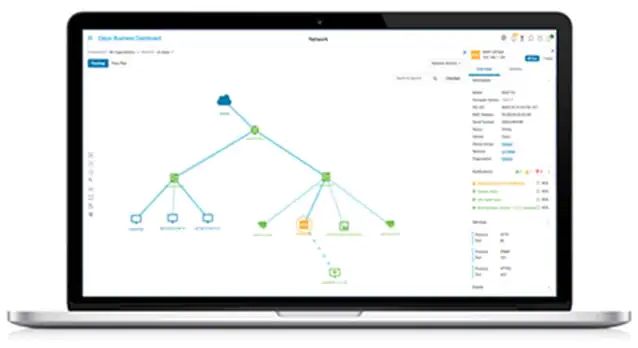 Cisco Business Dashboard
Cisco Business Dashboard makes managing a business network easy by automating the deployment, monitoring, and lifecycle management of Cisco Business switches, routers, and wireless access points.


Cisco Business Dashboard and Cisco Business mobile app
---
Pricing Notes:
Pricing and product availability subject to change without notice.
Cisco Products
Cisco Business 350 Series Managed Switches
Cisco Business CBS350-24XTS 12-port 10 Gigabit Ethernet/12-port 10 Gigabit SFP+ Managed Switch with 1 x GE Management Port
#CBS350-24XTS-NA
List Price:
$3,573.11
Our Price: $3,025.10