Cisco Catalyst 8000V Edge Software

Take the cloud-smart route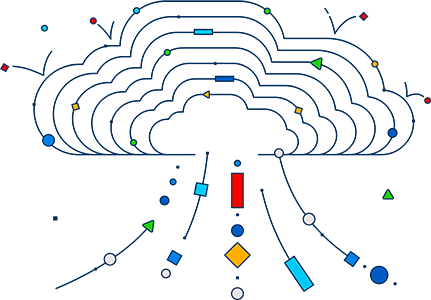 Overview:
Cisco IOS XE Software
Extend your WAN across clouds and applications with a virtual routing platform—purpose-built for the cloud.
The Cisco® Catalyst® 8000V Edge Software (Catalyst 8000V) is a virtual-form-factor router that delivers comprehensive SD-WAN, WAN gateway, and network services functions into virtual and cloud environments. Using familiar, industry-leading Cisco IOS® XE Software networking capabilities, the Catalyst 8000V enables enterprises to transparently extend their WANs into provider-hosted clouds. Similarly, cloud providers themselves can use the Catalyst 8000V to offer enterprise-class networking services to their tenants or customers.
To save costs and become more agile, businesses small and large are increasingly virtualizing their data center infrastructures and applications. Many enterprises have started deploying IT applications in virtualized data centers that are built and managed by third-party service providers. These external data centers, known as provider-hosted clouds, allow enterprises to gain infrastructure and resources on demand and become even more operationally efficient.
However, the shared-infrastructure, shared-resource cloud environment poses networking and security problems for enterprises:
An enterprise does not own its cloud connectivity, so it cannot extend its network configuration into the cloud.
An enterprise does not enjoy the same levels of privacy and security for its cloud deployment as it does for its premises.
An enterprise cannot directly connect its distributed sites to its cloud applications, having to, instead, backhaul all network traffic through its data center because it lacks a network-aware endpoint in the cloud.
The cloud also presents networking challenges for cloud providers:
The primary concern is the limitations of scaling the current network switching architecture.
The cloud provider also lacks all the components of an end-to-end managed connectivity service offering to its customers, including Quality of Service (QoS), application visibility, and Service-Level Agreements (SLAs).
The Cisco Catalyst 8000V addresses these cloud-based networking and security constraints.
In addition to bringing enterprise-class networking services and security to public cloud environments, the Cisco Catalyst 8000V can be used as a building block for scalable network service offerings. The Network-Functions-Virtualization (NFV) components allow the Catalyst 8000V to fill roles traditionally reserved for hardware-based devices. Virtualizing these complex functions allows service providers to consolidate numerous instances onto a single server, and to easily scale as new customers come on board or networks are expanded.
Built on the same proven Cisco IOS XE Software platform for the Cisco Catalyst 8000 portfolio, it offers a rich set of features, including routing, VPN, firewall, Network Address Translation (NAT), QoS, application visibility, failover, and WAN optimization. Additional NFV uses such as virtual Route Reflector (vRR) is also supported by the Catalyst 8000V platform. This broad suite of functions empowers enterprises and cloud providers to build highly secure, optimized, scalable, and consistent hybrid networks.
Bridge the WAN edge and the cloud edge
Get agility, security, and visibility for a hybrid cloud world with Catalyst 8000V Edge Software.
Cloud services that scale
Quickly and securely deploy a broad set of networking services with any cloud.
Security by design
Apply and enforce centralized policies for all users.
Cloud-native agility
Make migration to the cloud simple with a unified, programmable software image.
Intelligence at the edge
Optimize cloud applications and enhance user experience with advanced analytics.
---
Pricing Notes:
Pricing and product availability subject to change without notice.