Cisco Aironet 4800 Access Point

The Cisco Aironet™ 4800 Wi-Fi access point is highly versatile and delivers the most functionality of any access point in the industry.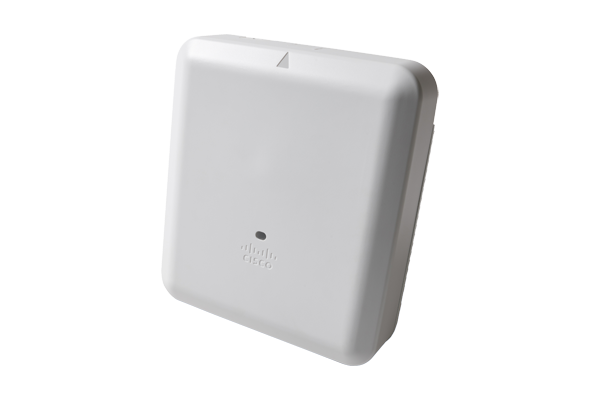 Cisco Products
Cisco Aironet 4800 Access Point
Cisco Aironet IEEE 802.11ac 5.20 Gbit/s Wireless Access Point - 2.40 GHz, 5 GHz
#AIR-AP4800-B-K9
List Price:
$2,910.66
Our Price: $1,944.65
More pricing below, click here!
Overview:
Product Overview
The Cisco Aironet 4800 Access Point is packed with an abundance of features that offer users a better experience, top-notch security, and high-speed connectivity. The Aironet® 4800 makes troubleshooting easier and enhances the context shown in Cisco DNA™ Assurance.
The access point's functionality is spread out over four internal radios, so these features run simultaneously over your network. The Aironet 4800 expands the current rich capabilities of our current Aironet portfolio (with features such as built-in Flexible Radio Assignment, Hyperlocation, and Bluetooth Low Energy [BLE]) and adds a fourth internal radio to provide rich performance and location and security analytics. With more radios embedded in the access point, your wireless network achieves higher security and data analysis without degrading performance—you'll never again have to trade security for network performance.
What does this mean?
For starters, having a fourth radio allows the BLE and security monitoring functions to run on their own individual radios, while the other two radios tend to the business of providing exceptional Wi-Fi. This level of visibility provides IT more powerful capabilities to help ensure the user experience for productivity and engagement.
---
Pricing Notes:
Pricing and product availability subject to change without notice.
Cisco Products
Cisco Aironet 4800 Access Point
Cisco Aironet IEEE 802.11ac 5.20 Gbit/s Wireless Access Point - 2.40 GHz, 5 GHz
#AIR-AP4800-B-K9
List Price:
$2,910.66
Our Price: $1,944.65