Cisco Aironet 1815t Access Points

Deploy the future with 802.11ac Wave 2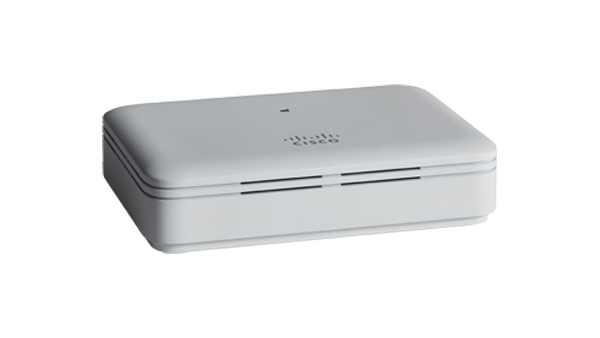 Cisco Products
Cisco Aironet 1815 Series
Cisco Aironet 1815t IEEE 802.11ac 866.70 Mbit/s Wireless Access Point - 5 GHz, 2.40 GHz
#AIR-AP1815t-B-K9
List Price:
$869.90
Our Price: $581.81
More pricing below, click here!
Overview:
Perfect for the teleworker or for a micro-branch deployment, this easy-to-install series of Office Extend access points provides secure wired and wireless access for organizations with employees who work from home.
The Cisco® Aironet® 1815t Series Access Points (Figure 1) offer a highly secure enterprise wired and wireless connection to the home, micro-branch, or any type of remote sites. No longer will geography or the elements play a role in delaying productivity, as the 1815t Series extends the corporate network to teleworkers, mobile workers, and even micro-sites. The access points connect to the home or on-site broadband Internet access and establish a highly secure tunnel to the corporate network. This tunnel allows remote employees access to data, voice, video, and cloud services for a network experience consistent with that at the corporate office. The 1815t Series supports highly secure access to corporate data and personal connectivity for teleworkers' home devices, with segmented home traffic.
Figure 1. Cisco Aironet 1815t Access Point

---
Pricing Notes:
Pricing and product availability subject to change without notice.
Cisco Products
Cisco Aironet 1815 Series
Cisco Aironet 1815t IEEE 802.11ac 866.70 Mbit/s Wireless Access Point - 5 GHz, 2.40 GHz
#AIR-AP1815t-B-K9
List Price:
$869.90
Our Price: $581.81