Cisco Aironet 1572IC Outdoor Access Point

Internal antenna with cable modem model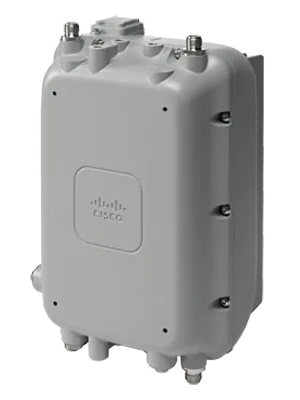 Cisco Products
Cisco Aironet 1570 Series
Cisco Aironet 1572IC Wireless Access Point, IEEE 802.11ac, Internal Antenna with PoC Model, DOCSIS3.0 with 88-1000 MHz Diplex Filter Split
#AIR-AP1572IC1-B-K9
List Price:
$5,012.48
Our Price: $3,353.79
Cisco Aironet 1572IC Wireless Access Point, IEEE 802.11ac, Internal Antenna with PoC Model, DOCSIS3.0 with 108-1002 MHz Diplex Filter Split
#AIR-AP1572IC2-B-K9
List Price:
$4,995.00
Our Price: $3,331.70
More pricing below, click here!
Overview:
Highest-performing outdoor wireless access point
The Cisco Aironet 1570 Series outdoor access point is ideal for both enterprise and carrier-class network operators looking to extend Wi-Fi coverage outdoors. It's the industry's highest-performing outdoor AP and supports the latest Wi-Fi standard, 802.11ac, with data connection speeds up to 1.3 Gbps. This industrial-grade AP supports 4x4 Multiple-Input and Multiple-Output (MIMO) smart antenna technology and three spatial streams for optimum performance.
The Aironet 1570 provides higher throughput over a larger area with more pervasive coverage. The AP is also well suited to high-density environments w here many users in close proximity generate RF interference that needs to be managed. Examples of environments that can benefit from the Aironet 1570 Series:
Outdoor enterprise campuses
Outdoor university and school campuses
Public venues: stadiums, train stations, airports
Service provider networks: Wi-Fi offload for mobile, fixed-line, and cable operators
Mining operations
Manufacturing yards
Municipalities
Large metropolitan areas

Next-Generation Outdoor Wireless Access Points
Most advanced carrier-grade outdoor Wi-Fi AP
802.11ac dual-band (2.4 and 5 GHz) radios
Maximum radiated RF power allowed by law
Industry's only 4x4, 3-spatial-stream outdoor AP
1.3 Gbps (5 GHz) WLAN RF data rates
Cisco Flexible Antenna Port technology
Uplink: Fiber/SFP, GE, Cable Modem
DOCSIS3.0 with 24x8 channel bonding
Power: AC, DC, Cable, UPOE, PoE-Out (802.3at)
4G LTE coexistence
Module option: Investment protection and future proofing
Low visual profile design
Controller-based or standalone operation
Cisco Aironet 1572EAC

External antenna with AC-power model

Cisco Aironet 1572IC

Internal antennas with cable modem model

Cisco Aironet 1572EC

External antenna with cable modem model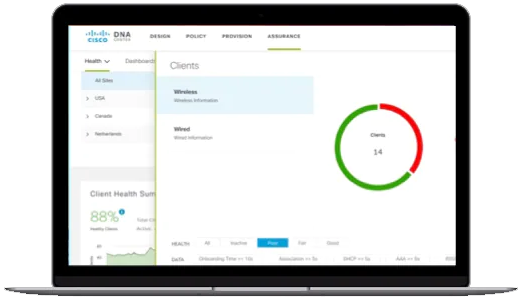 Get assured wireless performance and location services
Cisco DNA software subscriptions provide analytics and assurance powered by AI/ML, for easy troubleshooting and management of your wireless network. Cisco DNA Spaces provides insights about people and assets on your premises and can help inform business decisions.
---
Pricing Notes:
Pricing and product availability subject to change without notice.
Cisco Products
Cisco Aironet 1570 Series
Cisco Aironet 1572IC Wireless Access Point, IEEE 802.11ac, Internal Antenna with PoC Model, DOCSIS3.0 with 88-1000 MHz Diplex Filter Split
#AIR-AP1572IC1-B-K9
List Price:
$5,012.48
Our Price: $3,353.79
Cisco Aironet 1572IC Wireless Access Point, IEEE 802.11ac, Internal Antenna with PoC Model, DOCSIS3.0 with 108-1002 MHz Diplex Filter Split
#AIR-AP1572IC2-B-K9
List Price:
$4,995.00
Our Price: $3,331.70