Cisco Aironet 1562I Outdoor Access Point

Dual-band 802.11a/g/n/ac, Wave 2, internal semi-omni antennas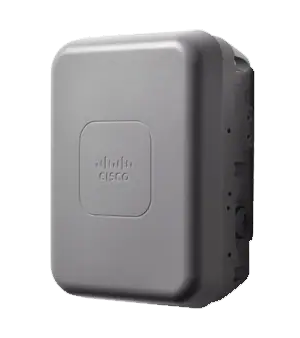 Cisco Products
Cisco Aironet 1560 Series
Cisco Aironet 1562I Wireless Access Point, Dual-band 802.11a/g/n/ac, Wave 2, Internal Semi-Omni Antennas
#AIR-AP1562I-B-K9
List Price:
$2,561.38
Our Price: $1,713.74
More pricing below, click here!
Overview:
Support 802.11ac Wave 2 in outdoor networks
Cisco Aironet 1560 Series Outdoor Access Points offer the latest 802.11ac Wave 2 functions in a rugged, low-profile housing that service providers and enterprises can deploy easily.
Ideal for applications requiring rugged outdoor Wi-Fi coverage, the Cisco Aironet 1560 Series Access Points offer the latest IEEE 802.11ac Wave 2 radio standard in a compact, aesthetically pleasing, easy-to-deploy package. The 1560 Series offers flexible deployment options for service providers and enterprise networks, that need the fastest links possible for mobile, outdoor clients (smartphones, tablets, and laptops) and wireless backhaul. With options for internal or external antennas, the 1560 Series Access Points give network operators the flexibility to balance their desired wireless coverage with their need for easy deployment. The Cisco Aironet 1560 Series is built on the strong base of Cisco® wireless innovations such as:
Cisco CleanAir technology for spectrum intelligence
Cisco ClientLink technology for beamforming
Radio Resource Management (RRM) for dynamic transmitter channel and power control
Whether deployed as a traditional access point or wireless mesh access point, the Cisco Aironet 1560 Series provides the throughput capacity needed for today's bandwidth-hungry devices.

Extends your Wave 2 network
Business doesn't end when you leave your office. Stay connected everywhere and improve the performance of many client devices.

Improves efficiency with HDX
Cisco High Density Experience (HDX) comes standard. HDX gives the 1560 Series top-of-the-line network efficiency for a large number of wireless clients. It is built for best-in-class RF architecture and targets high-density networks.

Offers flexible deployment modes
The 1560 Series supports controller-based deployments for large networks and virtual controller-based solutions such as Cisco Mobility Express, which is perfect for any small to medium-sized network.

Scales more and performs better
The Aironet 1560 Series access points double the scale of 5-GHz mobile devices and raise the performance of high-density environments.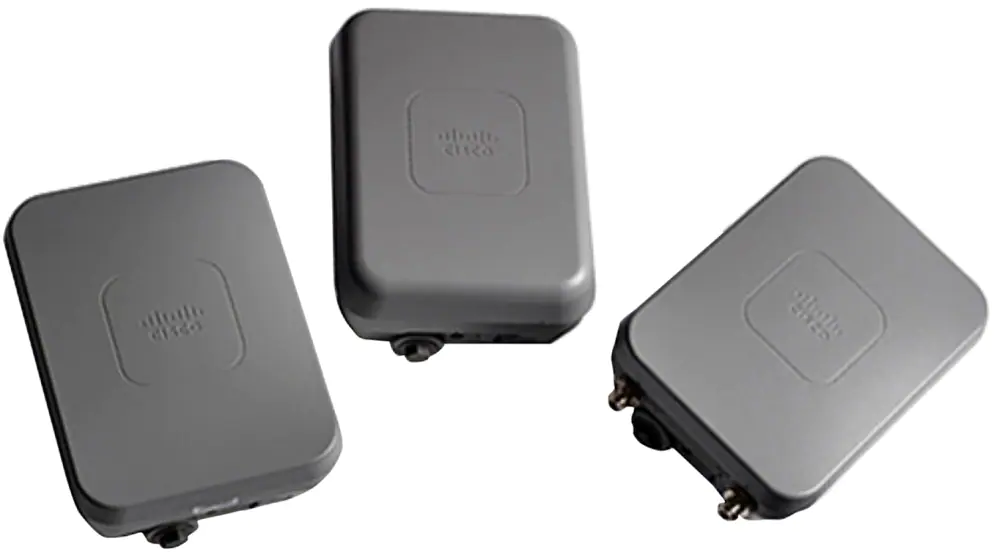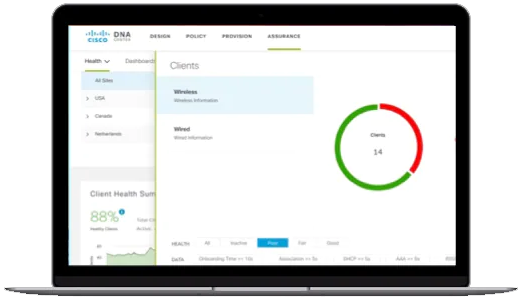 Get assured wireless performance and location services
Cisco DNA software subscriptions provide analytics and assurance powered by AI/ML, for easy troubleshooting and management of your wireless network. Cisco DNA Spaces provides insights about people and assets on your premises and can help inform business decisions.
---
Pricing Notes:
Pricing and product availability subject to change without notice.
Cisco Products
Cisco Aironet 1560 Series
Cisco Aironet 1562I Wireless Access Point, Dual-band 802.11a/g/n/ac, Wave 2, Internal Semi-Omni Antennas
#AIR-AP1562I-B-K9
List Price:
$2,561.38
Our Price: $1,713.74