Cisco Unified Wireless IP Phone 7925G

Enhanced User Experience and Added Resiliency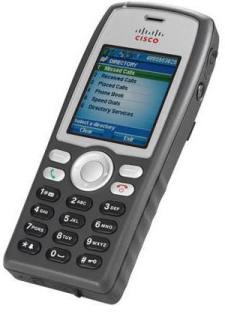 Click here for more options and pricing!
Cisco Unified Wireless IP Phone 7925G:
Enhance the user experience and personal freedom with support for Bluetooth. Increase business continuity by taking advantage of a new ruggedized industrial design. The Cisco Unified Wireless IP Phone 7925G for mobile professionals extends the functionality of the existing Cisco Unified Wireless IP Phone 7921G with the following new features:
Support for Bluetooth v2.0 headset profiles gives you more freedom
Hermetically sealed phone/display is IP54 rated, protects against dust, liquids, and moist wipes, and is ideal for deployment in more demanding environments
Ruggedized industrial design is compliant with military 810F standard and includes a rubber casing to shield the phone from damage caused by drops and shocks
A more compact form factor gives you an IP phone that is easier to hold
Product Overview
The Cisco® Unified Communications Solutions unify voice, video, data, and mobile applications on fixed and mobile networks, delivering a media-rich collaboration experience across business, government agency, and institutional workspaces. These applications use the network as the platform to enhance comparative advantage by accelerating decision time and reducing transaction time. The security, resilience, and scalability of the network enable users in any workspace to easily connect anywhere, anytime, and anyplace, using any media, device or operating system. Cisco Unified Communications is part of a comprehensive solution that includes network infrastructure, security, wireless, management applications, lifecycle services, flexible deployment and outsourced management options, and third-party applications.
The power of the Cisco Unified Communications family of products extends throughout the enterprise, delivering a powerful, converged wireless solution with intelligent wireless infrastructure and an innovative new product: the new Cisco Unified Wireless IP Phone 7925G. This device delivers on-campus mobility to users using voice over wireless LAN (VoWLAN).